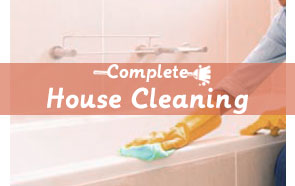 The dream of every housewife is to walk into a clean and fresh home every evening. The lack of time, however, is the most common reason for a neglected living space. If you are searching for a proven and cost-effective way to sanitise your home, feel free to turn to us.
We are the cleaning company in Victoria Docks, Canning Town that offers you first class house cleaning services at budget-friendly prices. With us you don't need to worry about results because we operate in the field of cleaning for a couple of years already and the results of our work are always highly appreciated.
House Cleaning Prices Victoria Docks, Canning Town E16
Domestic Cleaning Services
Price
Regular Cleaning

£

16/h

Weekly Cleaning

£

16/h

Monthly Cleaning

£

16/h

One Off Cleaning

£

16/h
In order to satisfy your individual needs, we will listen carefully to your requirements and develop a cleaning plan accordingly. We know that you would like to get good value for your money and won't disappoint you. From us you can expect only scrupulous cleanliness and loyal attitude.
Customer focused house cleaning services in Victoria Docks, Canning Town
Our main objective is to deliver reliable cleaning solutions, peace of mind and total customer satisfaction. For this purpose, we select carefully the cleaners in our team, making sure that they possess the necessary skills and expertise to take care of our customers' homes.
Have no doubts in their abilities because they are professionally trained, which allows them to work in a prompt and efficient manner. In addition to this, they are supplied with the most modern cleaning tools, thanks to which they can eliminate all types of persistent dirt deposits.
Once in your home, our comprehensive representatives will degrease the kitchen, sanitise the bathroom, tidy up the living areas and much more. In case you would like them to pay special attention to any areas of your house, feel free to supply them with a to-do list.
Frequently Asked Questions
How much does Complete House Cleaning's house cleaning service cost?
We know that every home has its own features and this is why every house cleaning rate is individually based. Things which will have an effect on the quote mainly include the type of your property, its size, number of rooms, how frequent you would like our housekeepers to visit you, etc. If you would like to get a more accurate no-obligation quotation, you can always get in touch with us and we will estimate your house cleaning service. Till then, we can assure you that with our economical pricing system, the final rate will feel like paying for a song.
Is there any difference between Complete House Cleaning's cleaning services and another company's cleaning services?
Our company has many years of experience in the cleaning business. We have concentrated our powers and knowledge in the house cleaning services. This is what we are best at! We clean hundreds of private homes across London. All of us at our company realise that we are supposed to gain and keep our customers' trust, this is why we put our hearts and souls into each cleaning session we undertake. We always clean thoroughly while taking into account your individual needs and requirements. We care about our customers and their homes. We truly believe that this is what makes us stand out from the crowd.
How many people will come to my home to do the cleaning?
We send as many cleaners as necessary to deal with the chores, depending on the mess and how big your home is. Usually, it is a team of two. On quite rare occasions, we can send three housekeepers or one cleaner. If your home is too small, there is no need to send more people because one person might be able to do the job quickly and efficiently just as well.
Your trusted housekeeper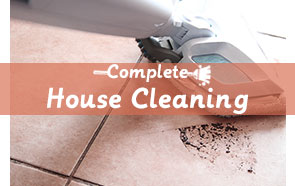 Book our house cleaning and you will find the perfect way to keep your home in Victoria Docks, Canning Town always neat and tidy. We have all that it takes to satisfy your individual cleaning needs and make you happy.
For any additional information about us, get in touch with our support centre. We are always available to take your call!