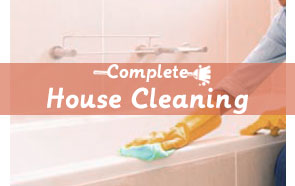 The more you think of it, the simpler it gets – your house has been the place you have been dwelling for some years now, but the time has come to change your surroundings and make the important step of moving out.
Whatever the reason for this decision might be, you need someone you can trust to help you with all the details and the mundane side of the things. Our Euston, Camden Town based company is ready to assist you and take care of everything around your end of tenancy cleaning.
End Of Tenancy Cleaning Price Euston, Camden Town NW1
End Of Tenancy Cleaning
Price
Studio Flat

from

£

79

One Bedroom Flat

from

£

137

Two Bedroom Flat

from

£

159

Three Bedroom Flat

from

£

181
We can help you get your deposit back with our end of tenancy cleaning
We like to think we have friends, instead of customers and partners. Maintaining a professional relationship on a friendly level has not been the easiest thing to master, but we are proud through the years we have managed to do it.
We want what is best for you and for your savings, which is the reason why our end of tenancy cleaning service has the lowest price not only in our service list, but in Euston, Camden Town as well.
Frequently Asked Questions
How can you guarantee the full return of my deposit?
We have many years of experience providing End of tenancy cleaning services all over London. Our diligent and highly-effective cleaning technicians are very well-familiar with the cleaning requirements of both landlords and proprietors. They will carry each cleaning chores to perfection and deprive your home of all existing dirt and dust, even the one hidden away from sight. The cleaning abilities of our skillful technicians coupled with modern, highly-effective equipment will result in the complete and thorough extraction of all dirt and dust particles.
Do I need to prepare the property for the upcoming End of tenancy cleaning?
The only preparation we require of our customers is to empty the property before the arrival of the cleaners. Even if not entirely vacated, we would prefer if most of the small items are being relocated prior to our arrival. The less possessions the more effective the cleaning.
Can I design and the cleaning process myself?
Of course you can. We strive to provide a cleaning based on your own cleaning requirements and preferences. By giving you the opportunity to customize the cleaning process yourself, we can achieve better, more thorough and precise end cleaning results.
Our company is so popular in Euston, Camden Town, that you most definitely have heard of us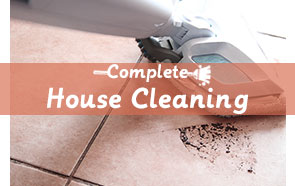 Whether you have used our cleaning services before, or this is your first time you are researching the things we can offer, we have so much to give. The most effective way we can advertise our business and the things we are able to accomplish is through our content clients.
The spread the word faster than any advertising company. Good news fly fast and they are soon telling every one of their friends about the amazing end of tenancy cleaning they have witnessed with their own eyes in their own homes. This is how good we are.
Contact us and book your first move out cleaning session, in which we will turn our house back to the sparkling clean state it deserves to be in. Our employees are going to help you immensely with choosing the most suitable for you day and hour for the end of tenancy cleaning service.