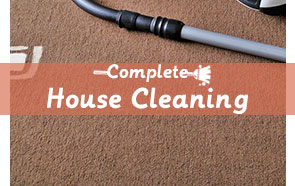 Your kids are the thing you should care the most in your life. They are your priority number one and their health is something you should cater for at all times. Some of the biggest threats are allergies of all kinds.
Since their immune system is not completely developed, they are much more susceptible to allergies and they can suffer a lot worse than adults from them. One of the biggest threats in your house is hiding in plain sight. It is your carpet, believe it or not.
Carpet Cleaning Prices in Catford, Bellingham SE6
Carpet, Sofa and Upholstery Cleaning
Price
Landing Carpet

from

£

4

Bedroom Carpet

from

£

23

Livingroom Carpet

from

£

25

Sofa - Two Seat

from

£

30

Sofa – Three Seat

from

£

45

Upholstered Armchair

from

£

18

Flight of Stairs

from

£

25
Your life can benefit from carpet cleaning much more than you can imagine
If not cleaned properly and deep enough, your carpet can turn into the perfect spot for dust mites and all kinds of dirt to just linger and never disappear. Since your regular vacuum cleaner is not fully capable of cleaning them, they just remain there forever and give you the allergies.
This is the main reason why you should contact our cleaning technicians and opt for a good deep carpet cleaning session. This has the ability to completely change your life and improve your overall health condition. Our Catford, Bellingham based company has everything needed to provide you with results as soon as possible.
Frequently Asked Questions
1. How often do I need to professionally clean my carpets?
We suggest you to treat your carpets to a professional cleaning at least once every 6-8 months, depending on the carpet's location and traffic. Carpets which are exposed to constant use are more likely to require a professional cleaning, which can include shampooing, refreshing and deep-cleaning procedures for thorough cleansing of the carpet's surface and within within.
2. Do you need to carry the carpet outside in order to perform the necessary cleaning?
We are more than happy to inform you that we DO NOT need to carry the carpet outside or anywhere else, and neither do you. The whole cleaning process can take place right on the carpet's spot, in the living room or bedroom. Our high-technology cleaning equipment will not soak your carpet wet. After we are done with the cleaning, it will be merely damp. There is no need of changing its position, but if you require us to move it, we will figure out a way to make everyone happy and satisfied with the delivery of the cleaning process.
3. How can I be sure that all the carpet's stains and spots will disappear successfully?
We strongly believe in our cleaning technician's cleaning abilities to successfully remove all stains, spots and dirt on your carpet. Even though, we possess the best kind of cleaning equipment, we cannot guarantee the removal of certain bodily fluids like: urine, blood, etc. Some carpets' fabric and surfaces may succumb to our techniques and methods for elimination of even the most stubborn stains and dirt spots, even the above mentioned bodily fluids.
The most booked cleaning technicians in Catford, Bellingham are here to impress you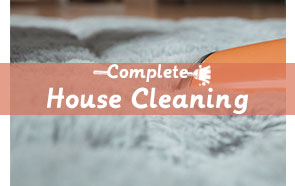 We pride ourselves in being the company with the highest number of carpet cleaning appointments made in the last twelve months. This is very important for us and we want to say a big thank you to all of our content customers. They have made us what we are today and we are so proud of each and every one of them.
And they are not few – we have a huge family of content clients which are spreading the good word about our professional carpet cleaning all around Catford, Bellingham and the area. After all, carpets are what we are most passionate about and we like to feel appreciated for the good job we are doing for you.
If you live in Catford, Bellingham don't hesitate to give us a call and book your first carpet cleaning appointment in the most convenient for you time.