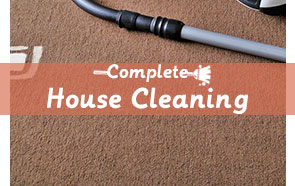 Whether you realize it or not, the carpet in your living room takes a lot of space in our room. This makes it the perfect place for dust to collect and all kinds of dirt to make their appearance. In most cases it might even provide a safe space for dust mites to dwell in.
It is scarier than you might have thought, right? Quite the habitat for all kinds of allergy inducers. And while you might not be allergic to anything right now, they can become the reason why you are going to be allergic in the future.
Carpet Cleaning Prices in Highgate N6
Carpet, Sofa and Upholstery Cleaning
Price
Landing Carpet

from

£

4

Bedroom Carpet

from

£

23

Livingroom Carpet

from

£

25

Sofa - Two Seat

from

£

30

Sofa – Three Seat

from

£

45

Upholstered Armchair

from

£

18

Flight of Stairs

from

£

25
Carpet cleaning is better for you than you might have thought
Dust allergies are a serious issue to thousands of people all around the world. The are one of the mos wide-spread allergies, right next to the pollen allergy. The reason why so many people suffer from this inconvenience is the fact the don't clean their carpets properly.
No matter how powerful it is, your vacuum cleaner is not capable of cleaning everything stuck in your carpet and it can't reach the dirt hiding deep between the fibers of your carpet.
This is where our company comes to the rescue and can even save your health. We are going to remove these potentially harmful particles from our carpet and you can finally regain your peace of mind.
Frequently Asked Questions
1. How often do I need to professionally clean my carpets?
We suggest you to treat your carpets to a professional cleaning at least once every 6-8 months, depending on the carpet's location and traffic. Carpets which are exposed to constant use are more likely to require a professional cleaning, which can include shampooing, refreshing and deep-cleaning procedures for thorough cleansing of the carpet's surface and within within.
2. Do you need to carry the carpet outside in order to perform the necessary cleaning?
We are more than happy to inform you that we DO NOT need to carry the carpet outside or anywhere else, and neither do you. The whole cleaning process can take place right on the carpet's spot, in the living room or bedroom. Our high-technology cleaning equipment will not soak your carpet wet. After we are done with the cleaning, it will be merely damp. There is no need of changing its position, but if you require us to move it, we will figure out a way to make everyone happy and satisfied with the delivery of the cleaning process.
3. How can I be sure that all the carpet's stains and spots will disappear successfully?
We strongly believe in our cleaning technician's cleaning abilities to successfully remove all stains, spots and dirt on your carpet. Even though, we possess the best kind of cleaning equipment, we cannot guarantee the removal of certain bodily fluids like: urine, blood, etc. Some carpets' fabric and surfaces may succumb to our techniques and methods for elimination of even the most stubborn stains and dirt spots, even the above mentioned bodily fluids.
Highgate based company is going to rejuvenate your carpets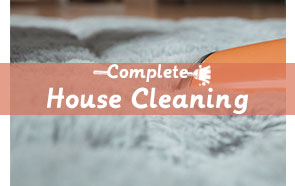 With our Hot water extraction we are able to completely transform your carpets and rugs, regardless of their density or color. This procedure is known as the most effective way to deep clean our carpet, because this is what it does.
It extracts all the stuck dirt and you are able to enjoy a truly clean and safe carpet. Because we implement only environmental friendly cleaning products and techniques in our carpet cleaning sessions, your kids will be able to play on it right after we finish the cleaning appointment.
Contact us and make a quality change in your environment and in the lives of your loved ones and pets.